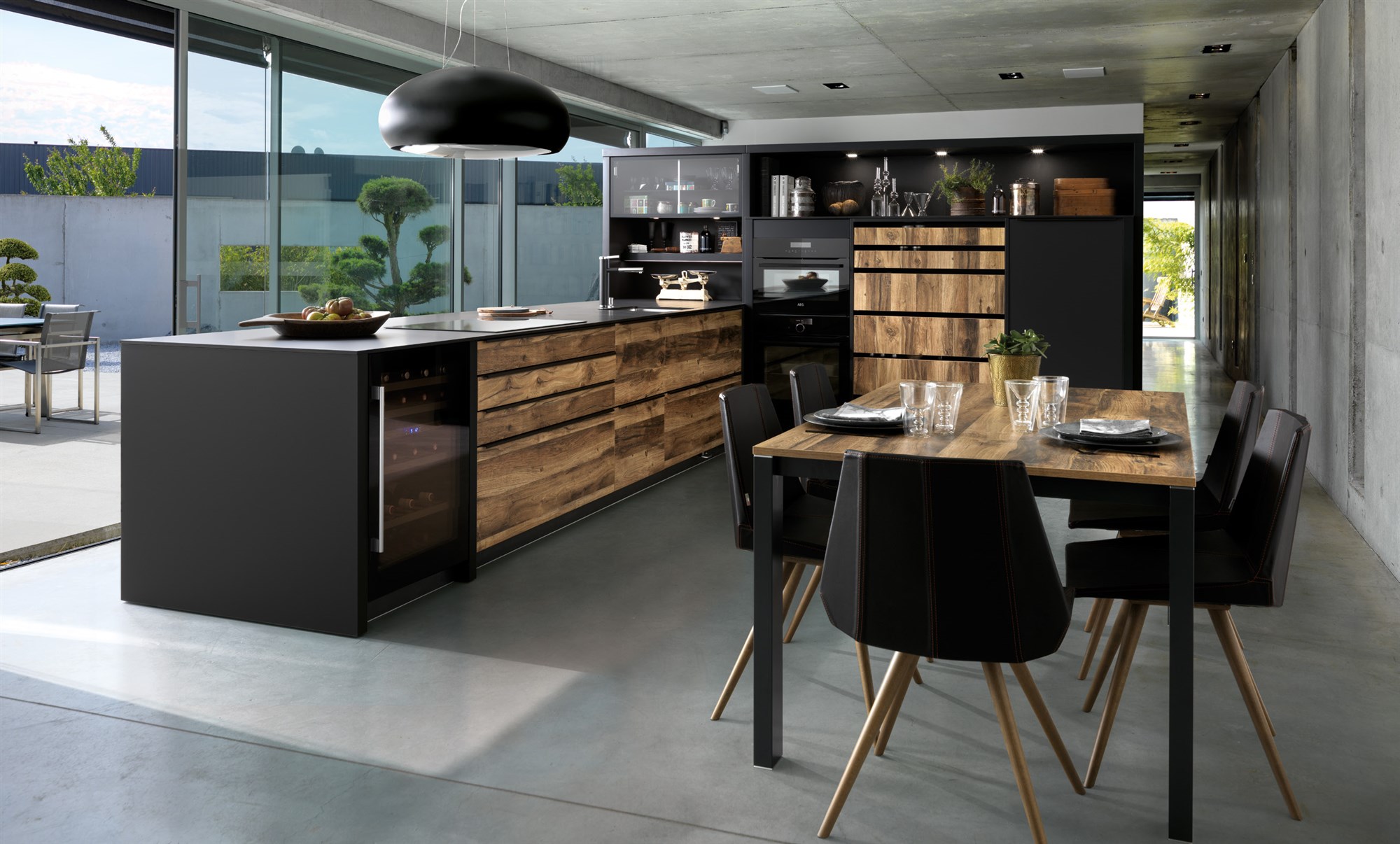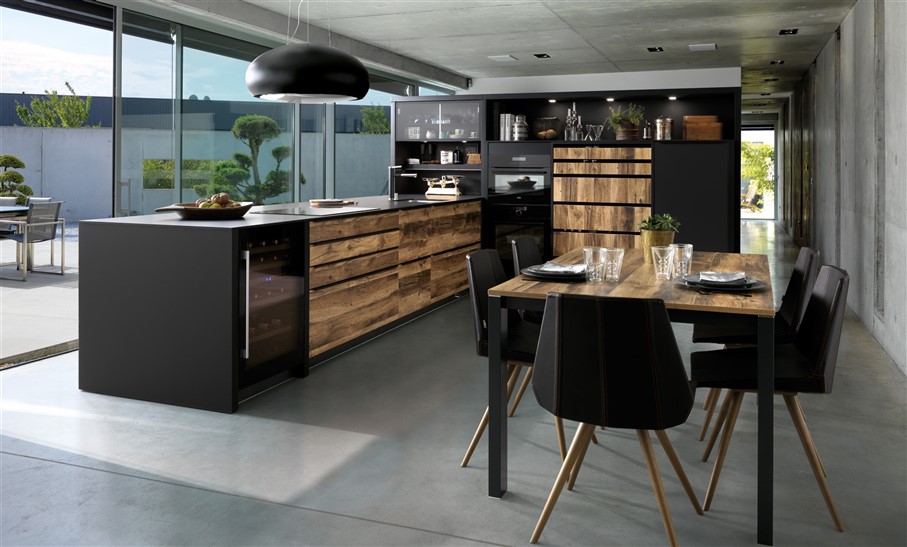 High-density particle board with melaminated surface. Scratch resistant, heat resistant up to 180°C, 19 mm thick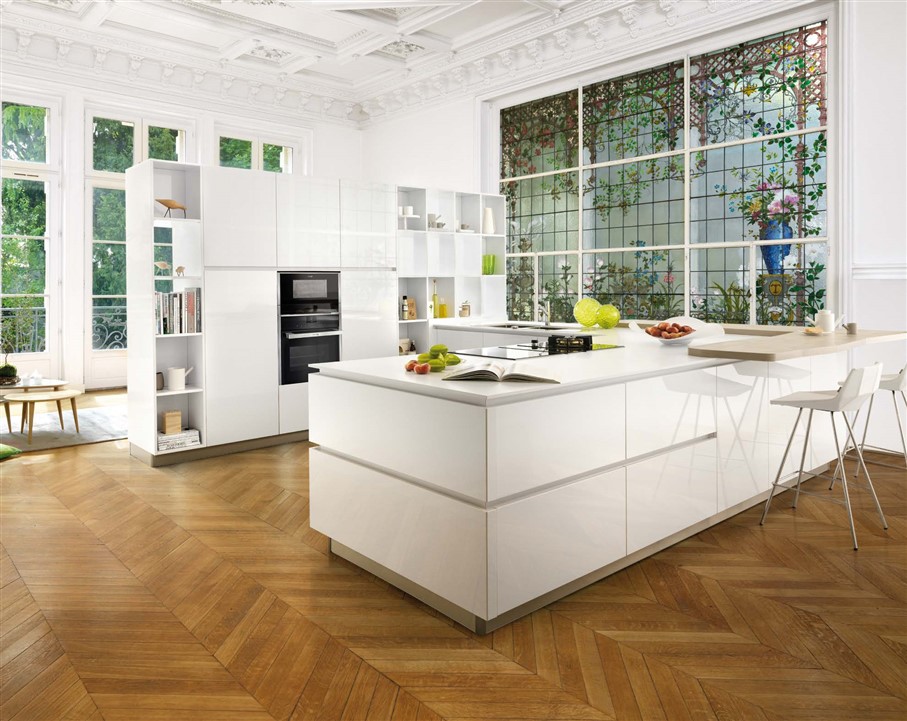 Sheer beauty and optimum ease of maintenance. Choose from 5 sparkling colors to contrast with white.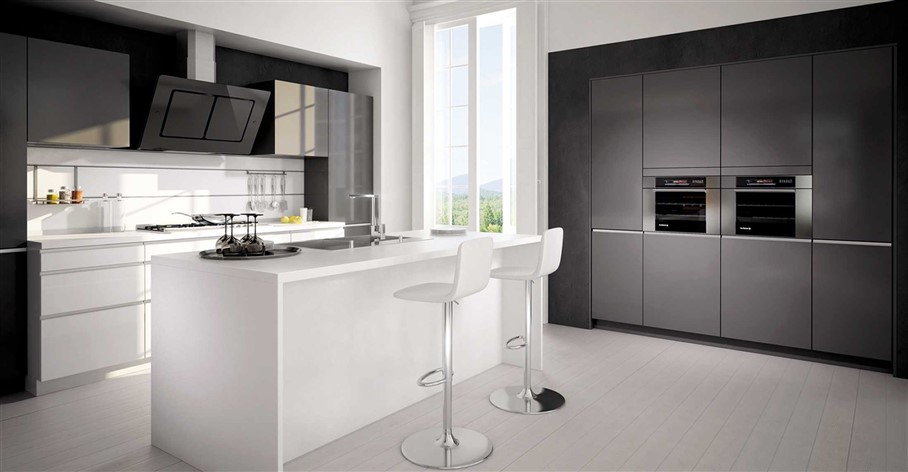 Arcos series with handles fixed the length of the leaves creating pure geometric lines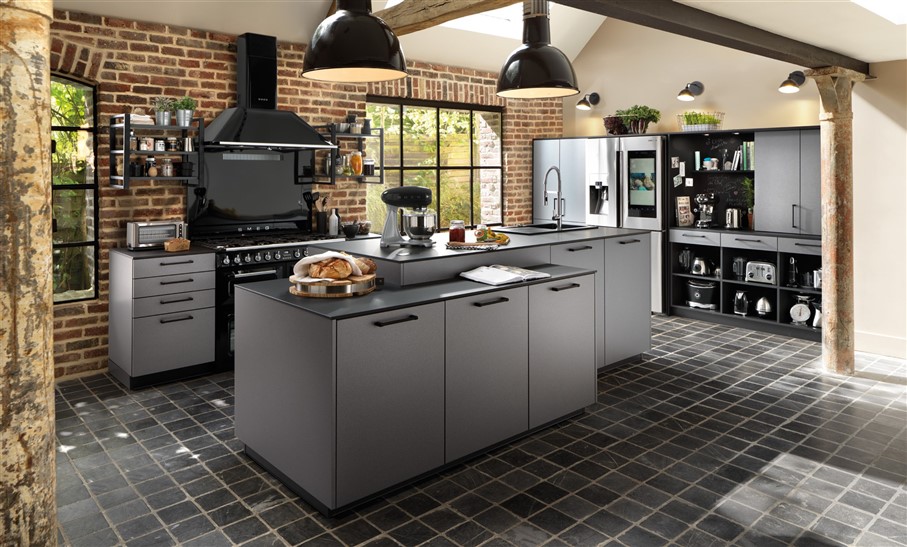 Arcos series with 5 exclusive colors to Schmidt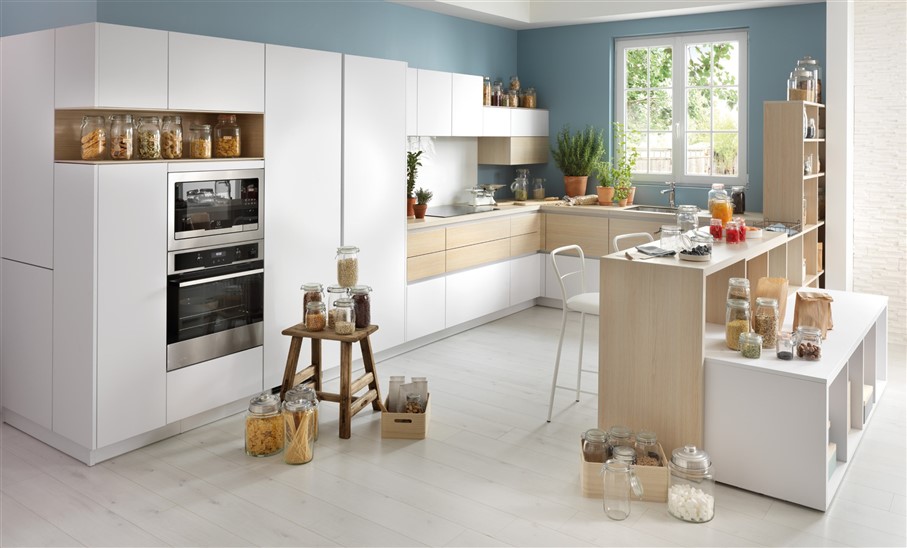 A futuristic kitchen made of wood and nordic blue matte lacquer. It combines elegance and functionality, blending granite countertops and marble flooring.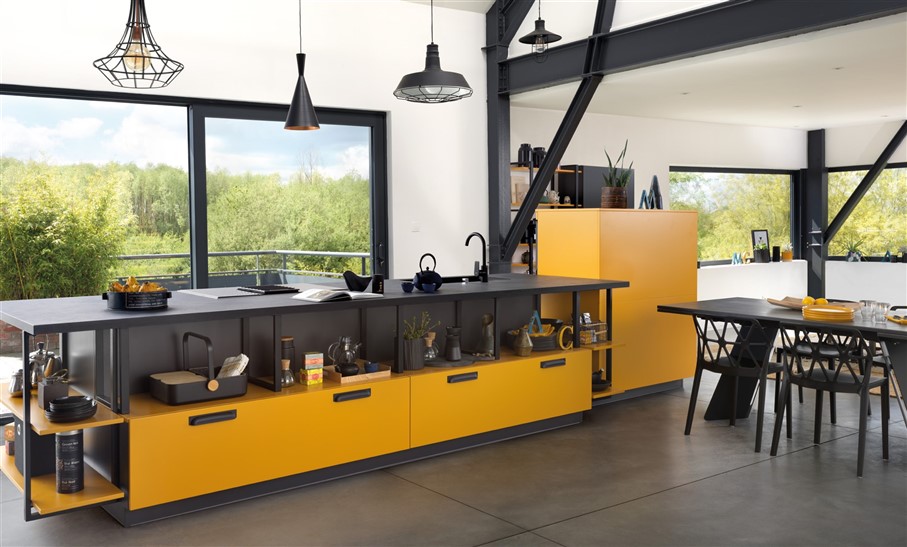 Arcos series with vertically engorged handles, creating pure geometric lines with handless units.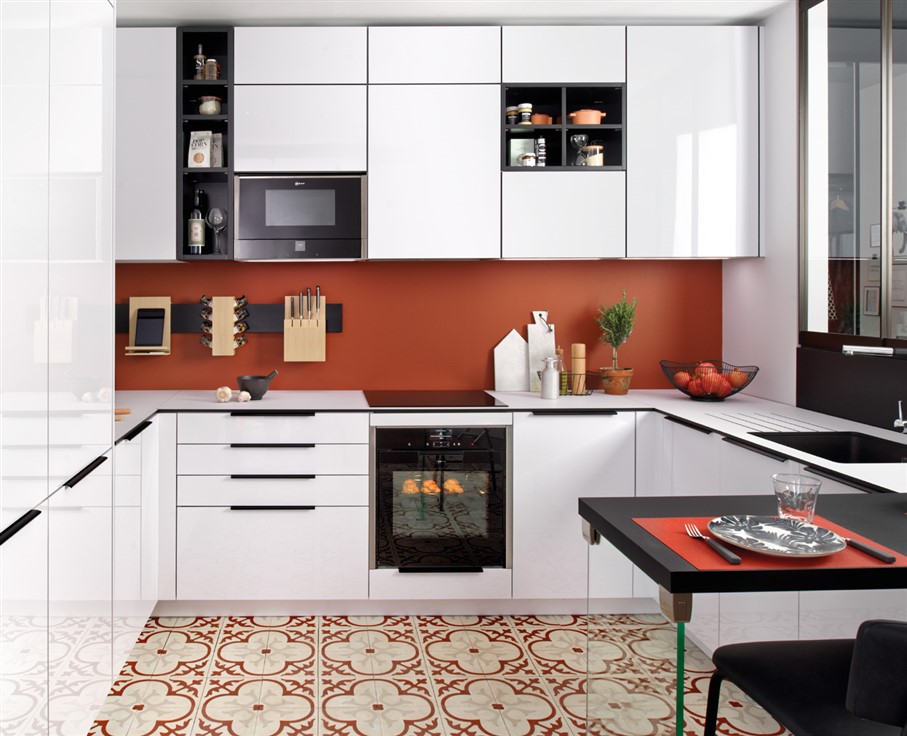 Glossy lacquered leaves shines with qualities: eye-catching, practical and cost-effective! This series fascinates with its freshness and brightness.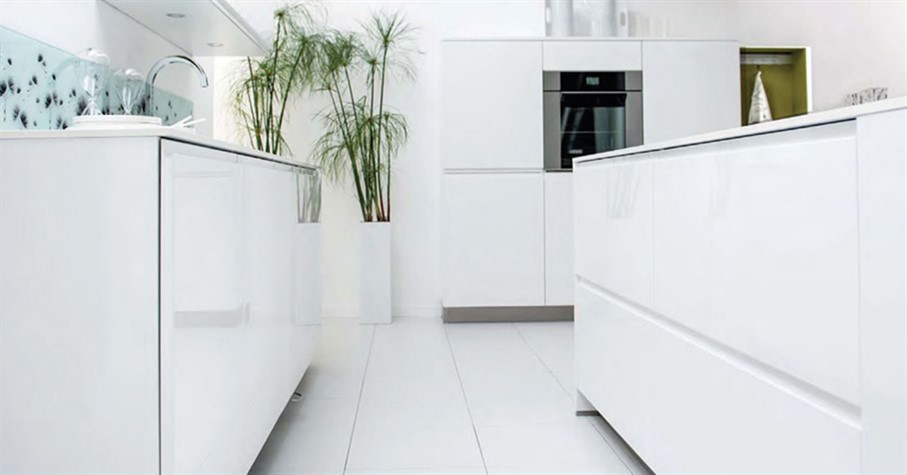 Pure white lacquered leaf with engorged handle. Its elegance derives from its simplicity and its perfect alignments, without a single handle in sight to break the purity of its lines.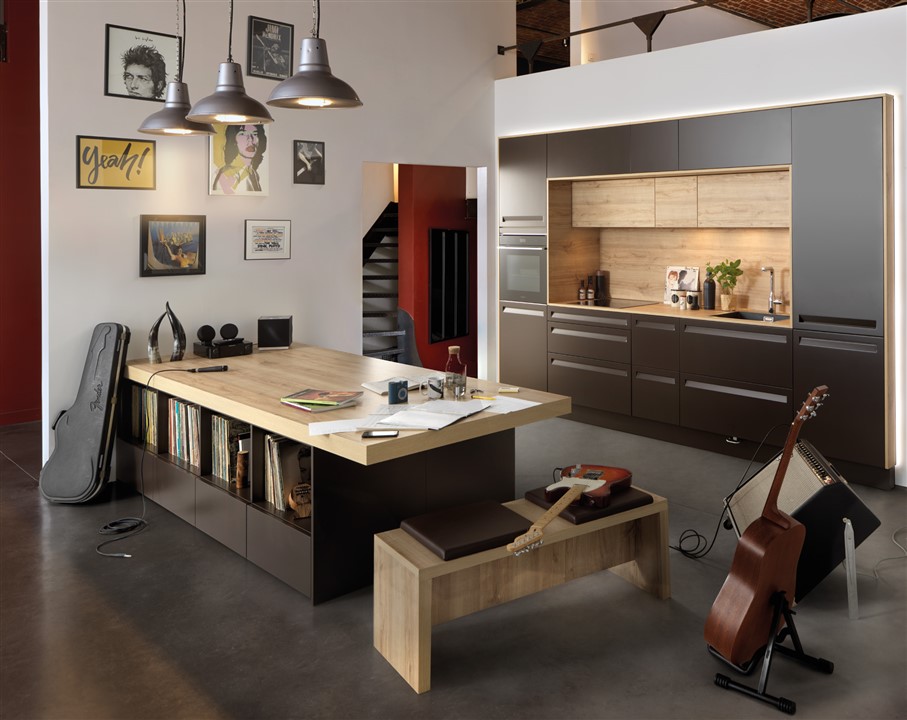 High gloss lacquered leaves, with rounded edge, and glass transparency play off each other to create a highly functional design.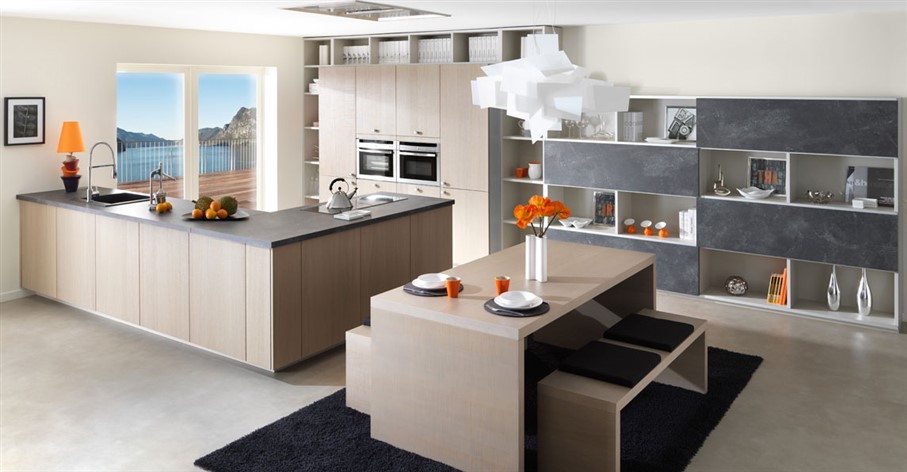 The appearance of freshly swan wood planks, appealing to both eye and the hand.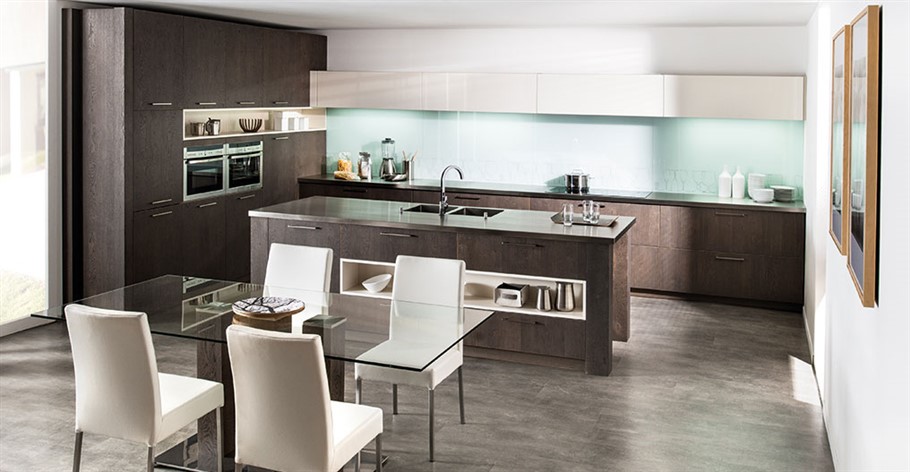 Let us celebrate wood's modern look! Wood revitalizes the classics, without losing any of its authentic feel. Stylistically, say goodbye to the coordinated look, welcome the boldness of mixed marriages, trendy effects, clean lines, and contemporarily inspired colors!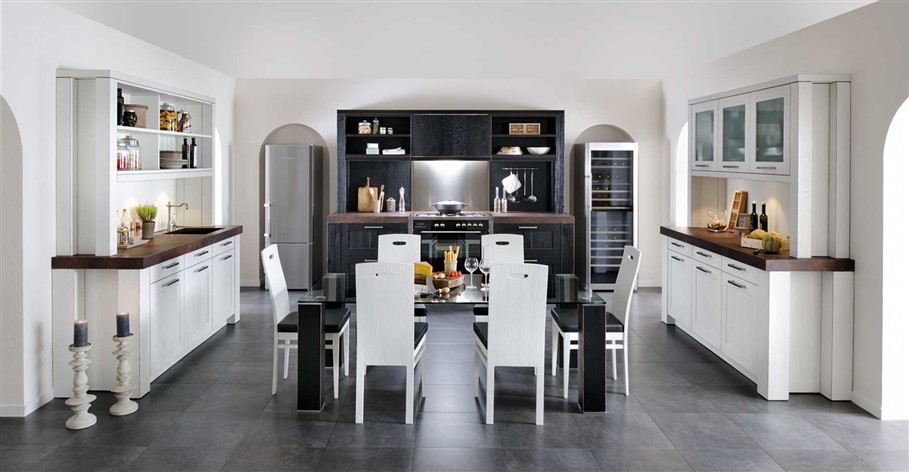 An exclusive style highlighting the nobility of natural wood and the elegance of the fronts on the square frames. And if you want a wood that has lived, go for the vintage look with worn edges. A truly unusual effect!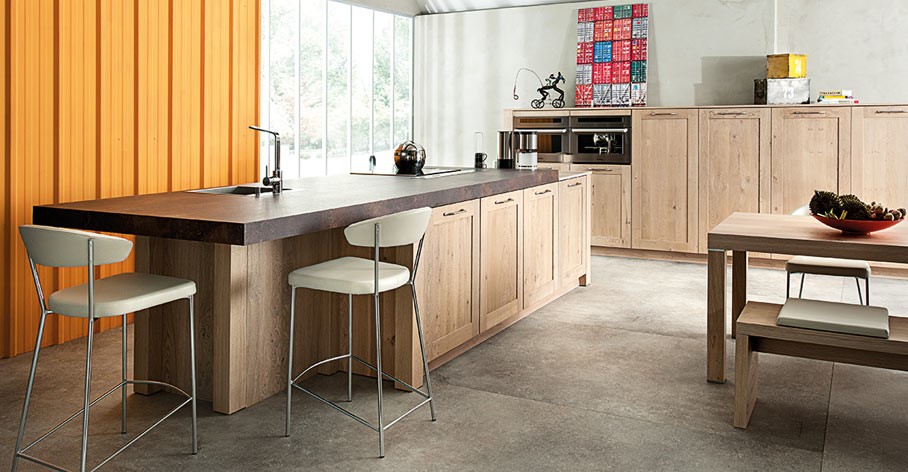 Solid Oak shows both its true surface and a very refined sense of detail. The painted or sanded finish centuates its texture and grain, revealing all the wood's naturalness and beauty. The metallic silver or gold patina creates a unique decor.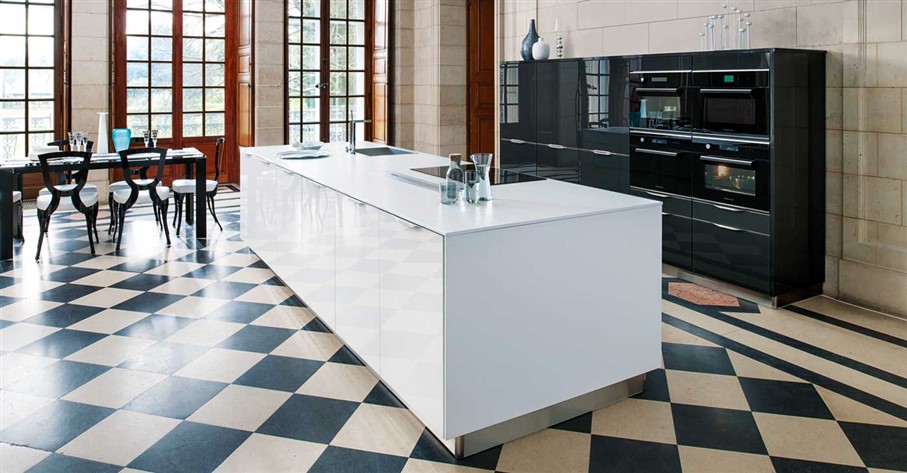 Aptly named as it shows off its fascinating and sensual shine. A cutting-edge creation by Schmidt's innovator, its glass fronts offer brilliance, unparalleled transparency and depth.
Oak solid wood. You can choose from a range of finishes that will give you the extra something in your personal decor: aged stained glass, splashback accessories, elegant handles, pilasters, light-baffle conices, coat hooks and spice racks.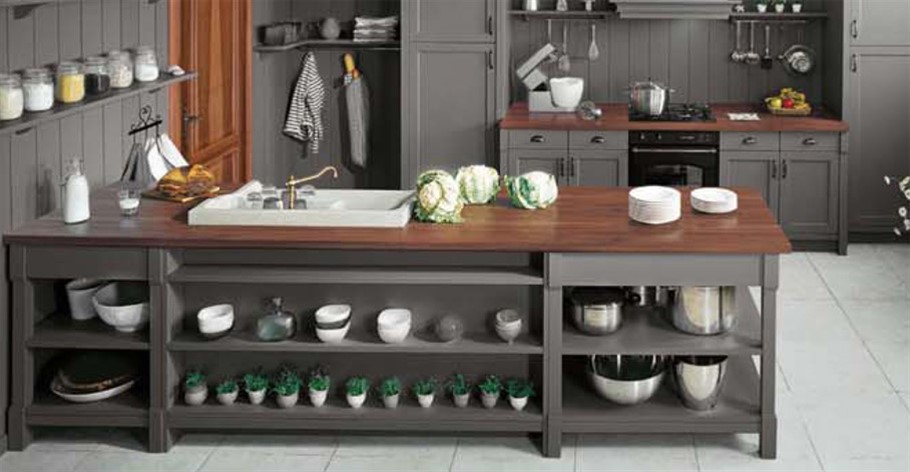 Solid wood framed leaves. Very individual style based on beautiful finishes. The symetrical glass fronts with their beveled glass design set into stained glass gives the units the look of old windows. They are further enhanced by the subtle play of dense color covered with a final transparent topcoat.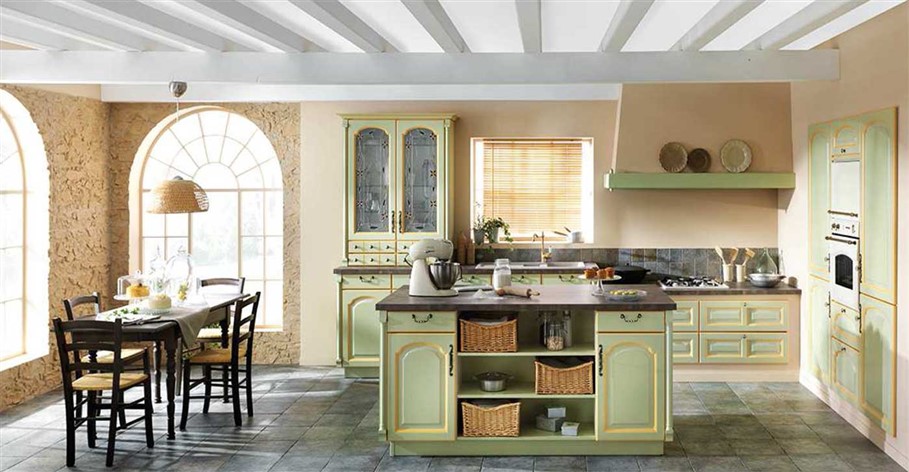 Solid wood framed leaves.The final touch of the style and charm is a finish recoated by hand by an expert, and the Concerto Line decorative style, defined by its pilasters, display cabinets, and light-baffle cornices.
DESCRIPTION
Arcos series with 5 exclusive colors to Schmidt
Khalife Trading Co. is the sole distributor of the renowned company "Cuisines-Schmidt" in Lebanon.